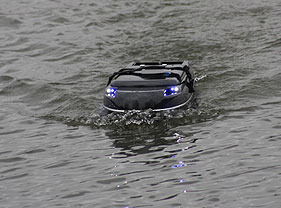 PRODUCT RANGE:
Boat Models
The finish and guarantee on all boats is second to none. The boat is available with the choice of our brand new rollover hopper system or the traditional twin door system. Without exception, the best looking and best performing boats available on the market. For more detailed information on the components used to build our bait boats view our Bait Boat Specifications page.
Step 1: Our standard bait boat package includes:
| | |
| --- | --- |
| | |
| | |
| Boat | |
| Pair of Batteries | |
| Carry Bag | |
| 4 or 6 Channel Handset | |
| Price | Call for details |
Step 2: Choose your Hopper
Choice of 2 hopper systems available - the original drop doors (still a firm favourite) or the roll-over chain drive hopper for greater capacity. Please stipulate you choice at time of ordering: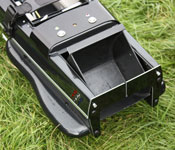 Rollover System
The roll-over hopper system offers;
Bait capacity of up to 3kg
Sealed hopper allows you to use liquids and bait soaks
Complete control - half open the hopper to spread a wider trail of bait.
Scoop water in and out of the hopper to wash out sticky baits like particles
Improved boat performance, speed and turning circle
Top loading capability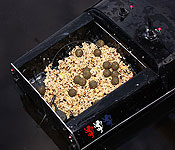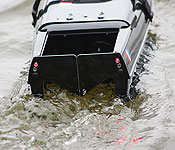 Twin Door System
The original Deliverance twin door hopper system and still a firm favourite of many.
Features include;
Bait capacity of up to 1.5kg
Single hand loading from the top of the boat